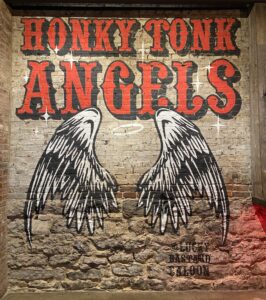 You might know me as an author, a minimalist, or an ambient music composer, but long before I did any of those things, I've been a songwriter. And if you're a songwriter, there's a good chance you've spent some time in Nashville.
I started writing songs as a 10-year-old kid. In my mid 20s I got more serious. That led me to Nashville in the early 1990s. I've been back several times since.
At this stage in life I'm not expecting to become a famous musician or songwriter. However, over the years I've studied some of the best songwriters in the business. My favorites include writers like John Prine, Townes Van Zandt, Guy Clark, Leonard Cohen, and Steve Earle. There are many others, far too many to mention.
So when I discovered a songwriting camp led by Rodney Crowell, I decided to sign up. Here I am in Nashville again.  – dse
Learn more about creativity
Get new Anderhill music first
Get special discounts
Sign up for the newsletter