Let's start with truth. The truth is that I don't know exactly what this website is about. Now that we have that out of the way, here's what I do know.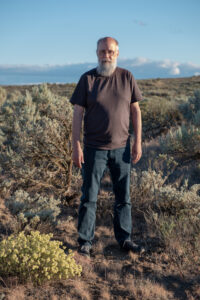 I create.
Ever since I was a child, I've been a creative soul. There's something about writing a poem or composing a piece of music that is both exciting and satisfying to me. Throughout the years I've created thousands of songs, poems, and musical compositions. I've written several books and ebooks. I practice minimalism in art and keep things as simple as possible.
So what can I do for you?
Again, the truth: I don't know exactly what I can do for you. But it's my hope that I might inspire and teach through my own creativity.
As with all of life, I am both constant and changing. I often don't know what my next creative project will be until I'm creating it. That's why it's hard to say exactly what this website is about or what I might do for you.
That said, here are a few things I can offer you.
Sign up for the newsletter here.